Bund Lining in the Food & Beverage Industries
Bund Lining for the Food Industry in the UK
The biggest challenges for containment and bund lining systems in food and beverage manufacturing facilities are generally in the raw materials, production processing and packaging areas. The floors in these areas, as well as the drainage, containment and separation structures and surfaces for waste water, oils and liquids, spillages and run-off from cleaning water with detergents and disinfectants, not only have to withstand severe exposure, including mechanical, chemical and thermal stresses. They may also need to provide the right degree of slip resistance to meet relevant health and safety requirements.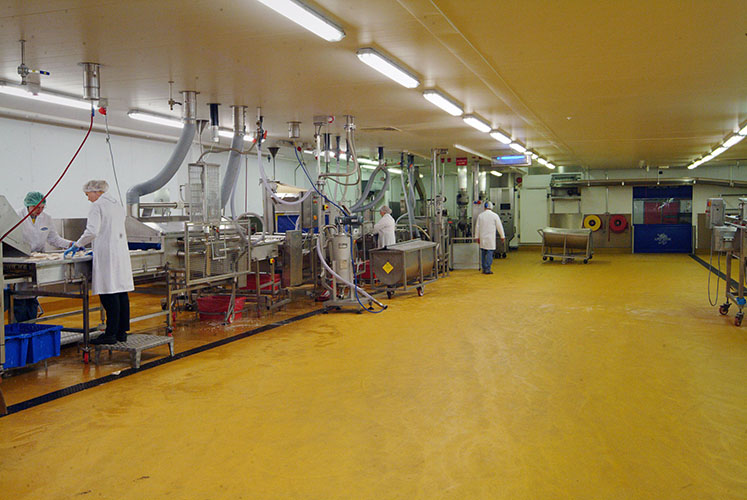 The Bund Lining, protective coatings and resin flooring systems from NCC that are usually applied in these areas are based predominantly on Cement, Epoxy and Polyurethane resin technologies. For special requirements, different binder and filler systems are combined to achieve specific properties, e.g. Polyurethane and Cement in the Sikafloor® PurCem® range for high temperature and chemical resistance in wet processing environments.
These surfaces must also be easily cleaned, and yet be fully resistant to the water and any chemical exposure. In the production processing areas of the food and beverage industries in particular, a clean and hygienic finish is obviously of crucial importance.to facilitate the necessary hygienic working environment, whilst simultaneously preventing contamination of the environment.
Bund Lining for the Food Industry with Extreme Exposure
(Combinations of Wet Conditions, Chemicals, Temperatures and Abrasion)
NCC also uses the complete range of bund lining and protective coating solutions for areas of these facilities that are required to be durable under extreme exposures and conditions of use. These conditions can vary from severe chemical attack with thermal shock exposure in the food and beverage industries. These can include phenolic or novolac epoxy resin, vinyl ester resin or polyurea resin based systems for the highest levels of resistance.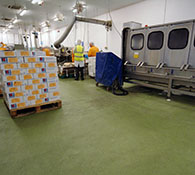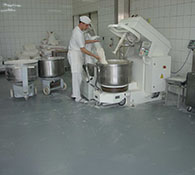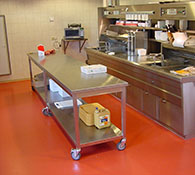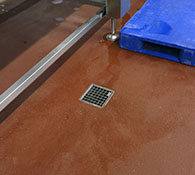 Bund Lining with Minimum Downtime for Production
Each day or even each hour of downtime in production in the food industry can be very expensive in both new construction and in refurbishment projects. Obviously cows ca not hold onto their milk and crops must be harvested and processed as soon as they are ready or quality will be reduced. Therefore it is almost always essential to finish all of the bund lining and protective coating work within the shortest possible time, but still ensuring the required performance and durability.
Using the fast curing systems for maintenance and refurbishment projects, NCC can help you to reduce any downtime to a minimum.
Impact and abrasion resistance – What and where are any areas subject to impact and abrasion in service and are any specific areas likely to come under high impact?